PLAN YOUR STAYCATION
There's lots of things to do in Warwick. We're perfectly located in the heart of the beautiful town – no matter whether you are here to work, relax, study, eat, drink or be entertained, the town and surrounding area has lots to offer. Warwick is well known for its history and culture, perfect for a staycation. We recommend taking a tour around the famous Warwick Castle or why not explore Stoneleigh Abbey or Jephson Gardens nearby? After a busy day, join us back at the pub for a plate of something delicious before resting your head.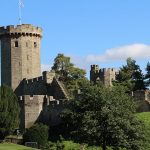 Warwick Castle's history starts over 1,100 years ago when Danish invaders began moving in on Saxon lands from the North. The castle has a boastful 64 acres of grounds which are open to explore to be followed with Afternoon Tea. A full day out – perfect for families.
With kids play areas, Adventure Mini-Golf, sport, swimming and boat rides, St Nicholas Park really has something for everyone.
Jephson Gardens is a beautiful Victorian park in the centre of Leamington Spa. It's the perfect place for a relaxing stroll or family picnic. Lots of colourful flowerbeds and interesting sculptures, makkng for a great day out.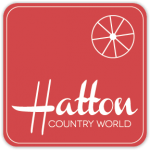 Hatton Country World is an educational farm attraction, Victorian shopping village and Adventure World. Something for everyone!
Stoneleigh Abbey & Country Park
Stoneleigh Abbey is an English country house and estate situated south of Coventry. Why not book a tour round the house?