We only serve the good stuff…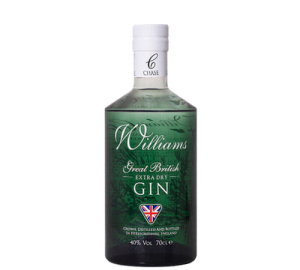 Whether it's the free-range eggs we source, the 28-day dry aged steaks we serve or the spirits we choose to have on our back bar, we really do work hard to choose the very best for our guests.
This Autumn, we're excited to announce two new Chase spirits to our collection, including their driest of dry gins, Williams GB. It's unlike most other gins, as Chase create their superb single-estate vodka, using the potatoes grown on the family farm, and then carefully infuse with a selection of fine botanicals. Using cinnamon, nutmeg, ginger, almond, coriander, cardamom, cloves, liquorice and lemon, ensuring a distinct and robust flavour holding up to tonic, for a G&T for anyone who loves a G&T.
Inspired by unique and decidedly British flavours, Chase have also been busy marinating Herefordshire hedgerow sloe berries, picked after the first frost last November for a bespoke gin blend. Left to marinade before being added to the delicious mulberries, giving a truly tasty Sloe & Mulberry Gin. Enjoy added to a glass of prosecco for our Sloe & Mulberry Fizz this Autumn, or ask for on it's own with a slice of fresh orange. A perfect winter warmer.
But, if that wasn't enough to convince you, what about the fact Mr William Chase has just won the coveted title of Food & Drink entrepreneur at the Ey Awards in London. We're super proud of William and the entire team at the distillery and wish them many more years of success!
We hope to see you in for a GB&T soon! And in the meantime, read more about Chase Distillery here.